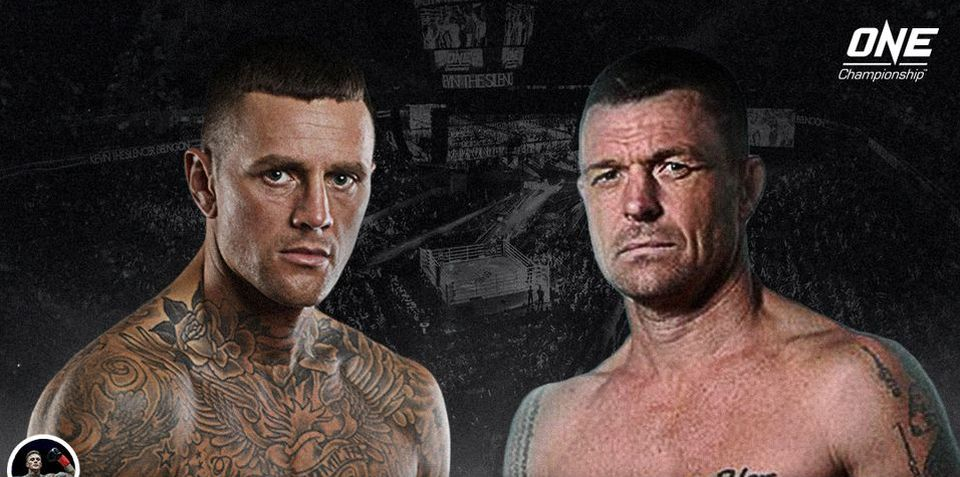 "The Natural" vs. "The Gunslinger". (Quelle: One Championship)
16.01.2021 // Tobias Gerold
// ONE: KOMMT HOLZKEN VS. PARR?
// Duell der Legenden könnte Wirklichkeit werden.
ONE Championship ist aktuell der Veranstalter, bei dem Stand-Up-, wie auch MMA-Fans gleichermaßen auf ihre Kosten kommen. Mit etwas Glück könnte es in naher Zukunft zum Duell zweier der Besten ihrer Zunft kommen.

Die Rede ist von der Paarung zwischen Nieky "The Natural" Holzken und "The Gunslinger" John Wayne Paar aus Australien. Wie es gerade zu dieser Paarung kommt? Nun, der Australier soll vor einiger Zeit in einem Interview gesagt haben, dass es für ihn ein Traum wäre, gegen Nieky Holzken zu kämpfen.

Dieser reagierte prompt via Social Media darauf. Hier der Wortlaut des Holländers "Hey @johnwayneparr a few years ago i heard in an interview that your dream fight was against me. Now, we are in the same organization @onechampionship, so if you want, we can let your dream come true. Who wants to see this happen?". Der Australier reagierte mit "Full thai rules". Daraufhin Holzken "@johnwayneparr, okay and small gloves".

Scheint, als hätte Nieky Holzken kein Problem, sich auf ein für ihn eher ungewohntes Terrain, nämlich Full Muay Thai, zu begeben, um diesen Kampf Wirklichkeit werden zu lassen. Zwar ist Holzken sieben Jahre jünger und Parr hat seit 2018 keinen Kampf mehr bestritten, für dieses Duell würde der "Gunslinger", so der Kampfname von Parr, aber noch einmal aus der Rente zurückkehren. Nun liegt es an den Verantwortlichen von ONE Championship, diesen Kampf auf die Beine zu stellen.
Teilen
zurück zur News Übersicht