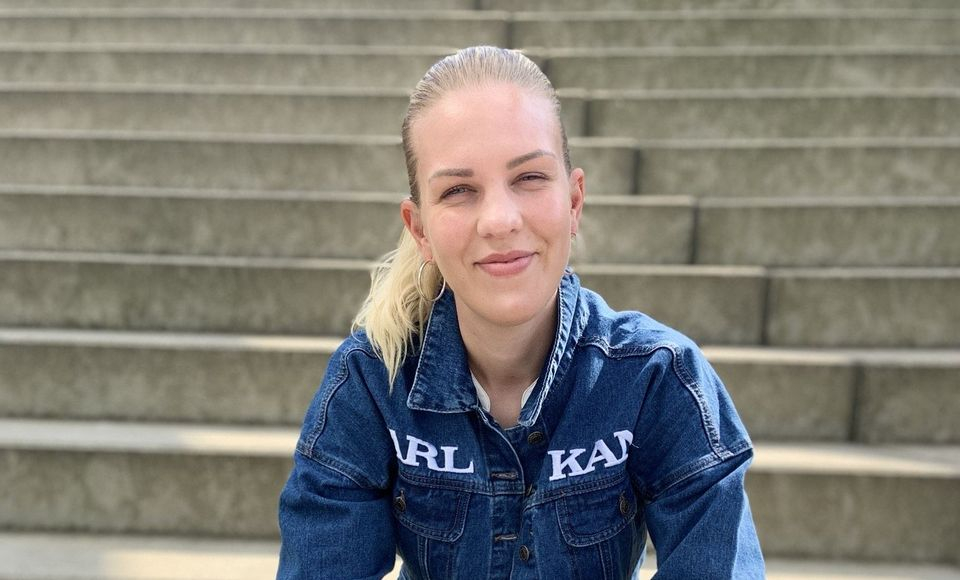 Mule Marei Eckhoff (Quelle: Mule Marei Eckhoff)
16.05.2020 // Tobias Gerold
// MULE MAREI ECKHOFF: "WIR HABEN BIS ZULETZT GEHOFFT!"
// Exklusives Interview mit der Veranstalterin aus Hamburg.
Der Corona-Virus ist aktuell DAS Thema weltweit. Auch die Sportwelt wurde hier besonders hart getroffen, denn einige Events die bereits einen festen Platz hatten, mussten kurzfristig abgesagt werden, was für einige Veranstalter gerade in finanzieller Hinsicht alles andere als ein Zuckerschlecken ist. Aus diesem Grund haben wir eine Interview-Serie mit Veranstaltern und Aktiven ins Leben gerufen. Heute mit Mule Marei Eckhoff – der Promoterin von The Chosen aus Hamburg.

fight24: Hallo Mule. Der Corona-Virus hält aktuell alle in Atem. Auch du bist davon betroffen und musstest deinen Event, "The Chosen 2" am 11. April, absagen. Wie hast du von den ersten Anzeichen bis zum Punkt der Absage die Zeit erlebt?
Mule Marei Eckhoff: Niemand konnte vorhersehen, was das Virus weltweit für Folgen haben würde. Das war bei uns natürlich nicht anders. Wir haben bis zuletzt gehofft, dass "The Chosen 2" stattfinden kann, standen im ständigen Kontakt mit den Behörden und haben unsere Planungen immer wieder der aktuellen Situation angepasst. Die Organisation lief super, die Fightcard versprach Kämpfe auf höchstem Niveau. Dass das Event am Ende dann doch abgesagt werden musste, war nicht nur für mich, sondern für alle Beteiligten eine riesige Enttäuschung. Nichtsdestotrotz können wir die Maßnahmen aus gesundheitlichen und solidarischen Gesichtspunkten nachvollziehen.

Gibt es schon einen Ersatztermin, den du uns nennen kannst oder musste der Event komplett gecancelt werden?
Da Großveranstaltungen mindestens bis zum 31. August verboten sind, konnten wir den ursprünglich anvisierten Ersatztermin Ende Juni leider nicht halten. Stattdessen müssen wir abwarten, wie sich die Situation entwickelt und welche Maßnahmen die Politik beschließt. Solange sich die Rahmenbedingungen wöchentlich ändern, können wir nicht leider nicht planen.
Sobald sich allerdings diese Möglichkeit ergeben sollte, wird die Organisation sofort wieder auf Hochtouren laufen.

Kannst du das Programm inklusive der Kampfpaarungen weiter aufrechterhalten oder sind hier Änderungen zu erwarten, weil Kämpfer / Kämpferinnen zum alternativen Termin nicht verfügbar sind?
Es ist unser Ziel, The Chosen 2 und die ursprünglich geplante Fightcard sobald wie möglich nachzuholen und stehen hierzu in Kontakt mit allen Teams der Kämpferinnen und Kämpfer. Die beiden Titelkämpfe um die Europameisterschaft der WBC Muay Thai und die deutsche Meisterschaft der WKU werden auf jeden Fall stattfinden.

Kampfsportschulen sind geschlossen und in der Not sind einige erfinderisch geworden und bieten Online-Training oder Online-Kurse an. Hast du hier etwas ähnliches geplant?
Ich finde es super, wie kreativ viele Menschen mit dieser schwierigen Situation umgehen. Trotzdem haben wir uns nach Rücksprache mit den Mitgliedern gegen Online-Kurse entschieden, da das Angebot ja auch bereits sehr groß ist. Dafür bietet die Barmbek Basch Fightschool jetzt ein kontaktloses Outdoor-Training für Kinder, Jugendliche und Erwachsene im Hamburger Stadtpark an und damit wollen wir die Zeit bis zur Wiedereröffnung bestmöglich überbrücken.

Mit heutigem Stand: was glaubst du, bis wann sich die Lage halbwegs wieder "normalisiert" hat und man Events wieder planen bzw. auch durchführen wird können?
Das hängt natürlich allein von der Ausbreitung des Virus und der Bewertung durch die Politik ab. Interpretation führt oft an der Wahrheit vorbei und ich glaube, es ist wirklich schwierig, hier eine Prognose abzugeben. Die schrittweise Lockerung der Maßnahmen ist zwar ein erster Schritt in Richtung Normalität, aber auch nicht mehr. Schließlich wollen wir auch die Gesundheit aller Beteiligten bestmöglich gewährleisten. Auch ich kann nur abwarten und hoffen, dass wir bald wieder planen können. Vielleicht ja schon für den kommenden Herbst, das wäre jedenfalls mein Wunsch.

Mule, wir danken dir dass du dir in diesem nicht einfachen Moment die Zeit genommen hast. Bleib gesund und bis zum nächsten Event.
Vielen Dank an Euch, bleibt alle gesund und hoffentlich bis bald!
Teilen
zurück zur News Übersicht