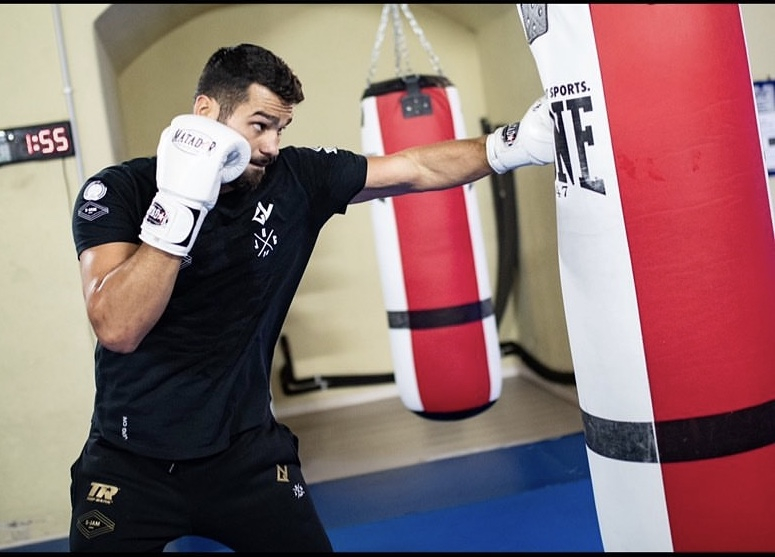 24.01.2020 // Merle Brand
// GUIDO VIANELLO: "I LOVE HIS TECHNIQUE AND HIS ATTITUDE."
// The Italian Pro Boxer in our interview
Hi Guido, Thank you so much for your time.
Guido: Thanks to you ! It is always a pleasure to talk about boxing!
You finished the last year with an amazing and fast KO in Las Vegas against Colby Madison. How do you look back on this fight?
Guido: It supposed to be a step up fight for me. I expected to have at least a 3round fight, but as soon as I step up into the ring I felt very comfortable and I was able to see my opponent weak points.
I couldn't imagine to finish in 40seconds but this is boxing, you have to do the best as you can every fight. When you do a performance like that you're very happy because it means that the training camp was perfect.
You started 2018 with your Profi Boxing Career. Since then you have had 6 fights - of which you have won all. Most of them by KO. What is your recipe for success?
Guido: Stay focus every day of the training camp. Try to learn as most as I can from coach, Kevin Barry, who is a great coach with a lot of experience. I also train with the former world champion, Joseph Parker. Having him everyday in the gym is very important because I can see what you have to do to become a champion.
What can we expect in 2020 from you?
Guido: 2020 will be a very important year for me. I will do another 4-5 fights and maybe at the end of the year I will do a 8-round fight. Every fight will be more difficult for me and I need to be ready!
Which heavyweight would you like to challenge in the future?
Guido: Whoever holds the world title belt when I will be ready to challenge him.
Who is your idol in the boxing history ?
Guido: Wladimir Klitschko. I love his technique and his attitude. He has been world champion for 10 years. If I look back in the past I would say Muhammed Ali for his footwork, technique and charisma. He definitely changed boxing.
Thank you so much for your time. We are looking forward to see more fights from you in 2020.
Guido: Thank you! Maybe I'll see you at one of my fights!
Teilen
zurück zur News Übersicht