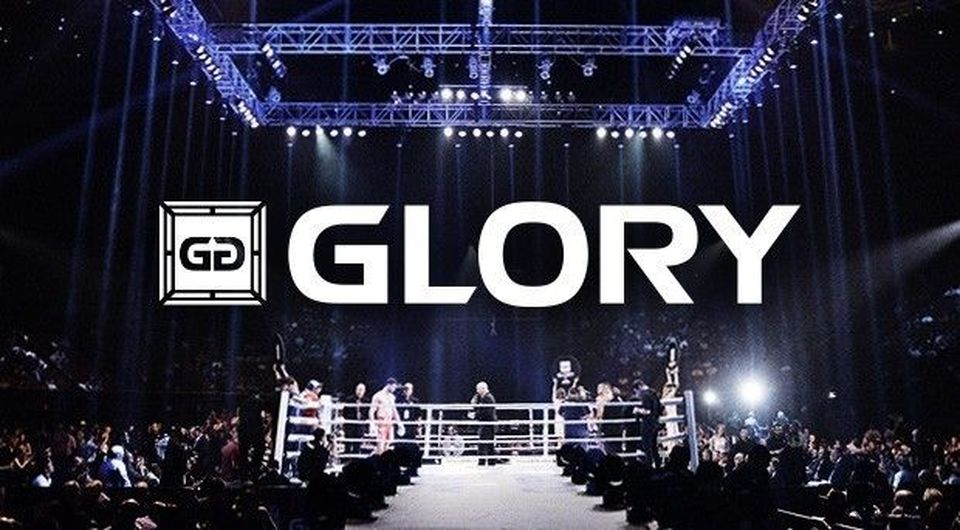 Glory (Quelle: Glory Sports International)
20.03.2020 // Tobias Gerold
// GLORY SAGT EVENTS AB
// UFC, Bellator & nationale Szene muss nachziehen
Der Corona-Virus hat derzeit alle im Griff. Auch der Sport in seiner ganzen Vielfalt muss aufgrund behördlicher Anweisungen zurückstecken. Betroffen sind nicht nur nationale Events, auch auf der großen internationalen Bühne muss man in den sauren Apfel der Absage beißen.
Glory sagt zwei Events ab
Aufgrund der aktuellen Situation hat sich Glory dazu entschieden, die beiden kommenden Veranstaltungen, Glory 76 am 28. März (Antwerpen) und Glory 77 am 30. Mai (Miami), abzusagen. Hier der Wortlaut von CEO Marshall Zelaznik: "The health and safety of our fans, athletes, staff and the wider public are of paramount importance," said GLORY CEO Marshall Zelaznik. "Fans in possession of tickets will have their seats reserved for the rescheduled event, but if they are unable to attend on the rescheduled date, they are being given the option to receive a refund or have the value of their ticket used as a credit toward a future GLORY event."
Aktuell plant man noch, den Event am 20. Juni im Ahoy von Rotterdam über die Bühne zu bringen. Der Hauptkampf wäre der Schwergewichtskracher zwischen Badr Hari und Benjamin Adegbuyi. Ohne unnötig Panik betreiben zu wollen ist es aktuell aber fraglich, ob der Event auch tatsächlich stattfinden wird. Den Kämpfer und Kämpferinnen können sich nur äußerst bedingt auf einen anstehenden Kampf vorbereiten, welcher auch nur vielleicht stattfinden wird.
Nationale Events mit kompletter Absage / Verschiebung
In Deutschland ist bis auf weiteres, meist bis nach den Osterferien, welche ja nach Bundesland unterschiedlich enden, untersagt, Events welcher Art auch immer abzuhalten. Der eine oder andere Veranstalter war/ist in der Lage, den Event auf einen späteren Zeitpunkt zu verschieben. So der Supercup 2 von Veranstalter Senaid Salkicevic, der vom 28.03.2020 auf den 05.12.2020 verschoben wurde, oder die Volkmarsener Fight Night, die man gleich auf März 2021 setzt. Zahlreiche andere Veranstalter sind aktuell noch auf der Suche nach einem Ausweichtermin, was sich jedoch schwierig gestaltet. Zum Einen, weil Stand heute keiner sagen kann, was in 6-8 Monaten sein wird und zum Anderen, weil dann die Austragungsorte oft schon besetzt sind.
UFC & Bellator mit Änderungen
Auch die beiden größten MMA-Ligen, UFC und Bellator, haben aktuell stark zu kämpfen. Während Bellator seinen Event am vergangenen Freitag kurzerhand abgesagt hatte, brachte die UFC ihren Event in Brasilien vor einer leeren Halle über die Bühne. Dass hier keine wirkliche Stimmung aufkam, versteht sich von selbst. Die UFC hat jetzt reagieren müssen und den Event von London abgesagt bzw. will ihn in die USA verschieben - und das mit einem komplett anderen Programm. Prognosen darüber abzugeben, wie was aussehen könnte sind schwierig, da sich die Situation mehrmals pro Tag ändert und auch "noch" abhängig von den jeweiligen Ländern ist.
Wrestlemania vor leerer Kulisse
Selbst der Mega-Event von World Wrestling Entertainment (WWE), Wrestlemania, steht vor einer kuriosen Wendung. Geplant war, den Event am 5. April im Raymond-James-Stadium, der Heimat der Tampa Bay Buccaneers, vor 90.000 Zuschauern über die Bühne zu bringen. Jetzt, so scheint es, verfolgt man komplett andere Pläne. Schon die aktuellen Ausgaben der Wochenshows Raw und Smackdown wurden im hauseigenen Performance-Center ohne Zuschauer abgehalten, wenn auch in abgespeckter Version. Angeblich will die Company um Vince McMahon nun auch den größten Wrestling-Event der Welt im Performance-Center abhalten. Verständlich ja, da man noch über PPV-Verkäufe Einnahmen erzielen könnte. Ob es wirklich sinnvoll ist, das steht auf einem ganz anderen Blatt. (In der Zwischenzeit bestätigte WWE auf ihrer eigenen Webseite das Wrestlemania in diesem verteilt über zwei Tage im Performance Center stattfinden wird. Datum wird der 4. + 5. April sein)
Teilen
zurück zur News Übersicht