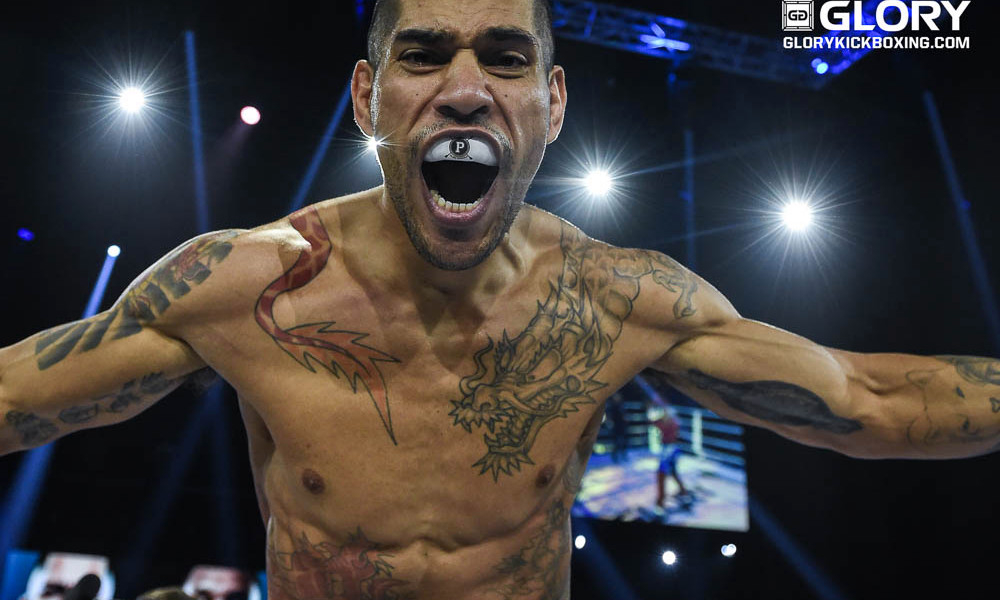 Copyright: GLORY
22.03.2020 // Merle Brand
// ALEX PEREIRA: "I REALLY WANT GLORY TO COME TO BRAZIL"
// Unser Interview mit dem "Poatan".
Hi Alex, thank you so much for taking time for us.
In 2019 you've had a hell of a year. 3 wins in spectacular knockouts, including against Ertugrul Bayrak in Glory Collision 2.
What has this past year meant to you?
Alex: 2019 was the best year for me and also for kickboxing!
For me because I did three fights with great athletes - and three K.O.s! And for kickboxing, because Glory Collision 2 was the biggest event in kickboxing history!
You were on the main card fighting ahead of Badr Hari and Rico Verhoeven. You met both fighters backstage. What do you say about their fight?
Alex: Yes I met them backstage. Badr and Rico are examples of fighters, because they always give a big show in the ring, but outside for me they are symbols of humility. I didn't have much contact with Rico, but I always listen to his comments when he is commenting the fights… he speaks very well of me.
I had more contact with Badr and he greeted me, hugged me and said he is my fan! I was very happy about it, because I know how important he is in kickboxing.
Their fight on Collison 2 was not the fight I wanted to see..
I wanted to see 5 rounds of pure action between the two fighters, but sometimes the things are not the way we want to.
You have more than 40 fights - 30 of them by knockout. Some say you're just too strong for the middleweight and lightheavyweight.
What do you say to that?
Alex: I have an extraordinary strength for the middleweight and I think I'm stronger than the "normal" middleweight fighters. People don't know that and when they listen they don't believe it, so that's an advantage for me.
You are Glory title holder in both weight categories. What's next?
Alex: Today I have two weight options to fight, that's good because I don't have to cut weight every time I fight. T
he last one was in middleweight, so now I want the lightheavyweight.
When is your next fight? Will you have a fight in your home country Brazil ?
Alex: I really want Glory to come to Brazil, we have great Brazilian fighters in Glory and we have many talents to show the world. I'm sure it will be unforgettable for Glory to come to Brazil 🇧🇷 !
We wish you success for 2020 and hope for more spectacular knockouts !
Alex: Thank you so much for supporting my work!
(Original Interview translated from Portuguese to English from Merle Brand)
Teilen
zurück zur News Übersicht